Privacy policy
This privacy policy regards how we store and deal with your user information.
You can only use this site if you agree to this Privacy Policy.

When registering at MyCatsFamily, you will agree to have read, understood, and accepted the following terms and conditions of this Privacy Policy.
If you do not agree to any of these terms, you must not register.
1.COOKIES
1.1.Your browser must accept cookies.
1.2.You allow us to use cookies to store any session, unique identifiers, preferences, or any other data that will help us among others to identify you as a visitor or logged in member, and provide you with the best browsing experience at our site.
2.USER ACCOUNT
2.1.Your email addresses will not be shown, given or sold.
2.2.Your personal email address will only be used for MyCatsFamily to communicate with you and to send you a new password in case you request it.
2.3.Your payment processor email addresses will only be used for us to send you your requested payments and to confirm what you purchase.
2.4.Your user password will be stored in an irreversible format.
2.5.Your user password will never be shown, sold or given.
2.6.The activity of your account will be closely monitored and recorded for quality and security purposes in order to provide you with better support and to act as an extra assurance against any misusage. Your account's activity / data will not be freely shared with third parties under any circumstances and it will not be used in any other way nor to any other end.
2.7.Conversations between you and our support are private. You are not allowed to publicly display them.
3.USERNAME
3.1.Your username will be kept hidden by default from other users if you sign up without a referrer.
3.2.Your username will be shown by default to other users if you sign up under a referrer.
3.3.Regardless of the default setting, you will still be able to override the display status at any time.
3.4.Regardless of the setting you have, your username will always be displayed in the Forum.
4.ADVERTISEMENTS
4.1.MyCatsFamily is not responsible for any of the contents in advertisements shown at MyCatsFamily. This applies to all advertisement information we may display.
4.2.It s your responsibility when you click an advertisement link, click a link inside the advertisement page or browse its contents.
4.3.All advertisements are the responsibility of its advertiser and you must comply to their own Terms of Service and Privacy Policies.
5.EXTERNAL SERVICES
5.1.All PayPal / Payeer or Perfect Money transactions are subject to the PayPal / Payeer or Perfect Money Privacy Policy.
5.2.Transactions regarding all other payment processors are subject to their respective Privacy Policy.
6.POINT GAMES
6.1.The user may, if he wishes, keep his points or change them into real money.
6.2.The conversion of points to real money changes according to the account of the user.
With a Single Cat account, the user will not be able to convert their points.
With a Family Cats account, the user can convert his points.
6.3.With the points earned or not, the user will be able to buy different evolution pack:
- MyCatsFamily evolution pack.
7.MultiGrid Game
7.1.MultiGrid Game offers you the possibility to play on multiple grid with lots of prizes to be won
- silver
- Points
- Rented referrals
- Credits

7.2.To be able to play MultiGrid Game you have to purchase the license at $9.99 / Month.

7.3.With MultiGrid Game you have - 10 free games in membership "MyCats";
- 20 free games in membership "Family".

7.4.To be able to play MultiGrid Game you have to buy clicks in our store
- 1 Clicks = $ 0.001
- 5 Clicks = $ 0.005
- 10 Clicks = $ 0.01
- 20 Clicks = $ 0.02
- 50 Clicks = $ 0.05
- 100 clicks = $ 0.10

7.5.Advertising purchase offer on MultiGrid Game
You can if you wish to advertise through MultiGrid Game
- 1 day = $ 0.49
- 7 days = $ 2.49
- 15 days = $ 4.99
- 30 days = $ 9.99

7.6.If you do not want to purchase the license plus clicks to be able to play MultiGrid Game, please check out this game immediately.

Or refer to our other grid game "FreeGrid Game" with free clicks.
8.Free Account
It is under no circumstances necessary to purchase a license or an evolution pack to open an account on MyCatsFamily.
9.Buy a licence
To access all the features of MyCatsFamily, it is now mandatory to purchase a license at $99,99 / Month

This license gives you the right to all of our features, games, evolution packs etc ...
10.Account Upgrade
1 evolution packs offered to you
- "Pro Account" member at $49.99 for a period of 30 days.

Under no circumstances are you required to purchase these packs to be able to use MyCatsFamily.

These Evolution Packs entitle you to more offers to earn more money.
11. Coupon Code
We have included a coupon system.

When making your purchase,
all you need to do is include a coupon code to benefit from a reduction in Dollar ($) or Percentage (%).
12. PTC Offerwall
For developers,

you can earn money by posting our advertisements on your website.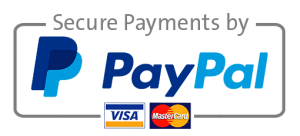 Copyright © 2010 - 2017 MyCatsFamily. All rights reserved.